Bar codes have become widely popular because of their reading speed, accuracy, and superior functionality characteristics. As bar codes became popular and their convenience universally recognized, the market began to call for codes capable of storing more information, more character types, and that could be printed in a smaller space. 2D Code emerged in response to these needs and problems.
What is QR (Quick Response) Code ?
QR Code is a kind of 2-D (two-dimensional) symbology developed by Denso Wave and released in 1994 with the primary aim of being a symbol that is easily interpreted by scanner equipment.QR Code (2D Code) contains information in both the vertical and horizontal directions, whereas a bar code contains data in one direction only. QR Code holds a considerably greater volume of information than a bar code.
How to create a QR Code ?
Kaywa lets you create your own QR code from a URL, 250 Characters text, phone number, and SMS. It generates URL to your own QR Code that and allow you to put it on your website. Below is a QR code that Kaywa generate for this blog.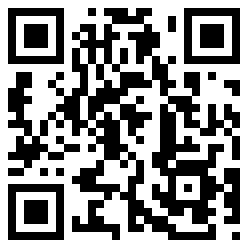 Who uses QR Code?
QR Code has been widely adopted in Japan and the US has started to adopt it.
Google has started a campaign at their Favorite Place to promote the use of QR code. Google lists businesses in the U.S. as "Favorite Places on Google" based on Google users' interaction with local business listings. Each business is receiving a window decal with a unique QR code that you scan with your phone to read reviews, star the business as your own favorite and more.

QR Reader
QR Reader software are available for a wide range of mobile phone manufacturer. Mobile Barcodes.com compiles a list of QR code reader for mobile phone. If you happen to have an android phone, check out Bee Tag. They have one of the best reader for android phone.